It would normally be the reason for jubilation for athletes preparing for the most important event of their lives. Oksana Masters, on the other hand, was confined to a hospital bed 100 days before the Tokyo Paralympics, recovering from leg surgery.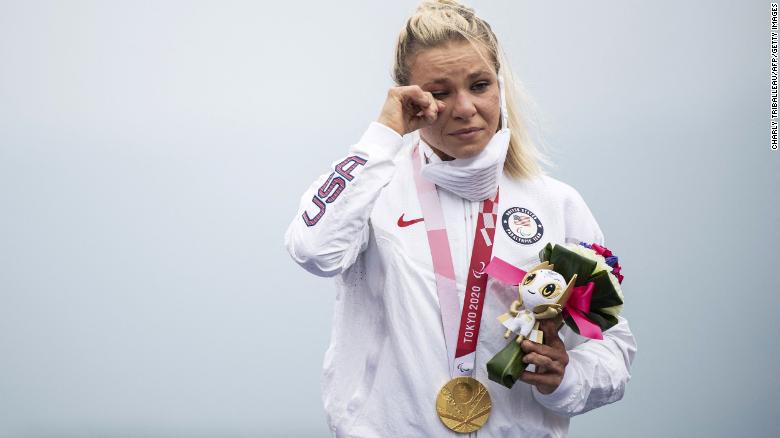 A tearful Masters receives her time trial gold medal at the Tokyo Paralympics.
At the moment, earning a medal at the upcoming Games was the furthest thing from her mind; simply getting to the starting line would have sufficed.
It's no surprise, then, that Masters was giddy with delight when she stood atop the Tokyo podium for the second time, adding gold in the hand-cycling road race to the gold she had won the day before in the time trial.
Masters told CNN's Selina Wang after collecting her second gold medal in Tokyo, "I simply couldn't believe that the stars literally aligned right there at that moment (during) the past two days."
"I went from not knowing if I'd be able to make it to the start line to simply standing in the middle of the podium. It was as if a fantasy had come true."
Masters is a one-of-a-kind athlete who has won five Paralympic medals. She has competed for the United States in rowing and cycling in the Summer Games, as well as cross-country skiing and biathlon in the Winter Games, winning a total of ten medals.
After recovering from leg surgery, she won gold in a summer discipline for the first time in Tokyo, completing what she refers to as "unfinished business" after placing fourth and fifth in the Rio Paralympics five years earlier.